MoV Nedir ?
Tüm kamu ve özel sektör organizasyonlarının üzerinde her zaman daha azıyla daha fazlasını yapma baskısı vardır.Tüm organizasyonlar için gerekli kaynakları bulmak , ürün ve servis kalitesi üzerine benzersiz bir baskı yaratmaktadır.Üretim sonunda en fazla değeri sağlayacak kararların denenebilmesi ve ulaşılabilir kaynakların bulunabilmesi için yol gösterecek bir kılavuz mutlaka gereklidir.
Management of Value (MoV) , Türkçe karşılığı ile Değer Yönetimi metodunun bir çok sektörde uzun yıllarca denenmiş başarılı tekniklerinden oluşmaktadır.
Bir kurumun esas değerini belirleyen faktör o anki değeri değil gelecekte vaat ettiği değeri ile ölçülür. Gelecek değerini yükseltmek tüm kurumlar için önemlidir ve bunun yolu MoV teknikleri ile daha planlı ve başarılı bir şekilde gerçekleştirilebilmektedir.
MoV Faydaları
-Yöneticinin faydaları korumasını veya yükseltmesini garantiler
-Kaynakların daha kullanılabilir olması için yol gösterir
-Sağlam kararlar alınmasını sağlayan denetlenebilir bir yol sağlar
-Yatırım maaliyetlerini ve uzun dönem operasyonların maaliyetlerini optime eder
-Kaynakları daha az tüketerek ve daha çok çıkar sağlayarak çok daha etkili sonuçların alınmasını sağlar
-Hissedarlar ve son kullanıcılar için etkili bir danışma ve sözleşme hizmeti sağlar
Eğitimimizde MoV metodolojisini tüm yönleriyle teorik olarak ve gerçek tecrübelerle aktararak katılımcıların uygulayabilecek seviyeye gelmesi hedeflenmektedir.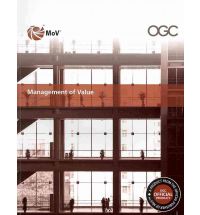 Introduction and background to MoV
The composition of MoV
Why, where and when it may be used
What it involves
What Value comprises
What MoV comprises
Why MoV should be used
Where it should be used
When it should be used
How MoV relates to other Best Management Practice Guides
The right culture and behaviours for maximizing value and the importance of these
Appropriate incentives and targets to encourage effective use of MoV
When and where to use MoV
Principles
The seven principles.
The concepts relating to the seven principles
The purpose and nature of the seven principles
Why MoV should align with an organization's objectives
The concepts relating to the focus on functions and outcomes
The concepts relating to balancing variables to maximize value
Why MoV should be applied throughout the investment decision
Why it is important to assign clear roles and responsibilities and build a supportive culture
How to align MoV activities with organizational objectives and focus on functions and required outcomes
The importance of assigning clear roles and responsibilities and building a supportive culture
The concepts underpinning the seven principles
How to balance the variables to maximize value
When and how to apply MoV throughout the investment decision and how to tailor MoV activity to suit the subject
How the application of MoV principles can be built into the MoV project plan to improve value
Processes
The seven processes
When and where they may be applied
Their key components
The rationale and composition of the key components of framing the programme or project
1. Briefing, planning and preparing the business case
2. Involvement of stakeholders
The rationale and composition of the key components of gathering information
-Briefing and scoping the MoV study
-Selection of participants and Involvement of stakeholders
-Research and precedent
The rationale and composition of the key activities in analyzing information
The rationale and composition of the key activities when processing information
The rationale and composition of the key activities in evaluating and selecting options and ideas
How to develop Value Improving Proposals and build scenarios
How to implement and share outputs
How MoV can assist management to validate or challenge the need for a programme or project and define what is needed
How MoV can be used to inform a Business Case
Demonstrate how to develop a plan for MoV activities throughout a project
Identify and apply tools and techniques to be used when gathering, analyzing and processing information?
Identify and apply approaches for selecting ideas and developing value – improving proposals
Demonstrate understanding of how to Implement and monitor value- improving proposals
Whether approaches for selecting ideas and developing value-improving proposals are appropriate
How best to implement MoV proposals and share MoV outputs
MoV Techniques
The terms relating to Function Analysis, Value Trees and their derivatives
Value Engineering/analysis
Measuring value
How to perform Function Analysis and why it is used
How to develop Value Trees and derivatives and their uses
How to develop Value metrics
How estimate the costs of delivering functions
How to apply the key processes and phases of Value Engineering/ Analysis and why they are used
The characteristics of Functions and Value Drivers
The principal uses of Value Profiling, the Value Index and the Value For Money ratio
Functions and how they will be categorized within the function hierarchy within a FAST diagram or a value tree
Costs and allocate these to functions
How to apply the activities in Value Engineering or Analysis studies
How to define and then use value profiles, a value index, metrics and ratios
When and how best to use FAST or Value Trees, or other derivatives
When and how best to use Function Cost Analysis and Value Engineering/Analysis
Techniques used commonly in MoV
The principal categories of techniques
The steps/actions involved in the techniques
The principle uses of the techniques
Analyzing information in MoV to:
-Benchmarking, process mapping and understanding root causes of a problem
-How to analyze costs
Generating innovative ideas for improving value
Evaluating and selecting
Weighting and prioritizing attributes for use in other activities such as option evaluation matrices and value profiles
Developing value improving proposals:
-The key content of proposals and the reasons for it
-Cost benefit analysis
-Building decisions
Analyzing information
Evaluating, selecting ,weighting and prioritizing of option
Using the tools and techniques in the Toolbox for their intended purpose
How and when to use the commonly used techniques to improve value
Appropriate information for inclusion in value-improving proposals and the actions required to implement the proposals.
Approaches to implementation
The seven approaches
The reasons for the approaches
The focus of MoV studies at key project stages
Planning MoV activities
Understanding and articulating value
Prioritizing value
Improving value
Quantifying value
Monitoring improvements in value
Learning lessons
Determining the organization of a MoV study and who should be involved in the MoV study team
Learning lessons to encourage continuous improvement
When and how to apply MoV activities (as identified in 0201-0207) at project, programme or portfolio level
How to align MoV with the objectives of the organization, programmes and projects
Environment and Embedding
The aspects of the environment that should be considered when applying MoV
The main benefits and components of embedding MoV into an organization
Why the environment within which MoV is undertaken matters
When and why it may be necessary to embed MoV into an organization
The purpose and context of a MoV policy
How to assign MoV roles and responsibilities
How internal and external environments impact the planning of a MoV programme or study
Appropriate information for inclusion in a MoV policy
How to set up a plan and training for implementing the MoV policy
How and when to use the study leader's handbook to address project issues relating to value management
Appropriate information for inclusion in a MoV study leader's handbook
How to monitor and measure the benefits of MoV studies
How to capture data and provide feedback from MoV studies
How to overcome barriers to the practice or embedding of MoV
Exam Type (Paper & Web Based)  :   Foundation
Prerequisites :   Self study is acceptable but training through an Accredited Training Organization is recommended
Passing Mark :    50%    (25 out of 50)
Exam Time :    40′
Results :    Web based – Immediate preliminary results
Paper based – 2 days after the exam paper is received by PEOPLECERT
Exam Type (Paper & Web Based)  :   Pratitioner
Prerequisites :   Foundation Certificate Self study is acceptable but training through an Accredited Training Organization is recommended
Passing Mark :    50%    (40 out of 80)
Exam Time :   150′
Open book exam (MoV guide only)
Results :    Web based – Immediate preliminary results
Paper based – 2 days after the exam paper is received by PEOPLECERT