YALIN ve KANBAN EĞİTİMLERİ
LeanIT eğitimlerinde akredite eğitim verebilen tek Türk şirketi olan Educore tarafından sunulan eğitimler aşağıdaki gibidir.
Yalın BT Hazırlık kursu BT kuruluşlarının müşterilerine en iyi olası hizmetleri sağladıklarından emin olmalarına yardımcı olur. Müşteri değerini, bu değeri ileten süreçler, performansı yönetme şekli, düzenleme yöntemi ve gerekli yaklaşım ve davranışı anlamak yoluyla, BT kuruluşlarına devamlı bir gelişim anlayışı geliştirmelerine yardımcı olur. Yalın BT tüm diğer en iyi uygulama yöntemleri için tamamlayıcıdır (örneğin ITIL®, PRINCE2® ve P3O®).
Bu kurs Yalın BT Hazırlık düzeyi sertifikasını kapsar. Daha ileri Yalın BT yeterlikleri ise Yalın BT Kaizen Lider, Yalın BT Koçu ve Yalın BT Lideri şeklindedir. Bu Yalın BT Hazırlık kursu giriş seviyesi sertifikasyondur. Bu sertifika diğer sertifikalar için zorunludur.
Kaizen is an improvement philosophy in which continuous, incremental improvement occurs over a sustained period of time, creating more value and less waste, resulting in increased speed, lower costs and improved quality.
This is a hands-on 3-day course that teaches and equips individuals to define, facilitate and lead Lean IT Kaizen improvement initiatives. The course teaches students how to effectively use the Six Sigma DMAIC (Define, Measure, Analyze, Improve, Control) improvement model leveraging the Lean A3 problem identification and planning tool to complete a full improvement cycle.
This certification course provides the knowledge, skills and methodology required to identify, plan and implement incremental service and process improvements focused on improving the efficiency and effectiveness of any process or value stream. It also prepares for the Lean IT Association Kaizen certification exam.
Lean IT Foundation helps IT organizations to ensure that they provide their customers with the best possible services. By understanding customer value, the processes that deliver this value, how to manage performance, the way to organize, and the required attitude and behaviors, IT organizations are able to develop a continuous improvement mindset. Lean IT complements IT best practice methods such as ITIL®, PRINCE2® and P3O®.
Leadership is critical for the success of all Lean IT initiatives. This course describes both the aspired state of leadership and the journey IT organizations take to achieve their goals.
Value Stream Mapping for Lean IT Eğitimi
Value Stream Mapping (VSM) for Lean IT provides the training and hands-on experience to deeply understand the techniques of creating value stream maps in an IT environment and utilizing them to drive sustained Lean improvements to the flow of information throughout the enterprise. Using the value stream approach, participants will understand customer value, the processes that deliver this value, the barriers to flow, the technique of pull, and the required attitude and behavior for continuous improvement and Lean IT transformation. Lean IT is complementary to almost all other best practice methods (such as ITIL®, PRINCE2® and P3O®).
This course verifies that participants have gained knowledge of the creation and effective application of value stream mapping to drive transformational Lean IT Improvements. The core principles, methods, and tools of value stream mapping for Lean IT is a hands-on experience where participants become aware of what it takes to create a value stream map for IT, understand the barriers to quality, velocity, and flow, and how to leverage value stream and use the map to impel significant improvements in value stream performance. The Value Stream Mapping for Lean IT workshop enables the participants to apply the VSM practices in technology, service, and office work environments.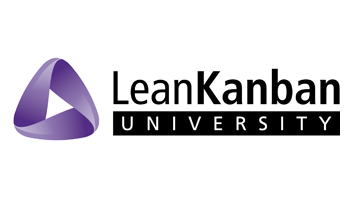 Team Kanban Practitioner Eğitimi
The Team Kanban Practitioner class teaches the basics of the Kanban Method, a methodology for teams to reduce waste in current processes and optimize workflows.
Kanban Sistem Tasarımı Eğitimi
Participants will learn how to design a Kanban system (or improve an existing one) and initiate change with Kanban. They will learn the basic concepts of flow, pull and collaborative improvement. The class includes the use of a Kanban simulation as well as exercises to design an actual Kanban System.
Kanban Management Professional Eğitimi
The Kanban Management Professional credential shows that you have completed top quality Kanban training to launch and manage Kanban initiatives.
The KMP class focusses on the rollout and daily operation of a Kanban system. You will consider what type of Kanban initiative is most appropriate for your organization and how to manage and evolve it over time.
Learn how to improve agility with asymmetrical commitment and cadences. The class covers recommended meetings, handling metrics and setting policy.